Fanon Megaphone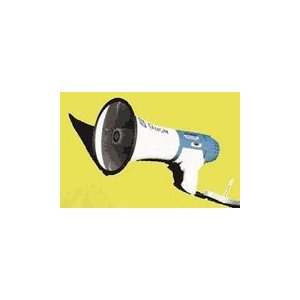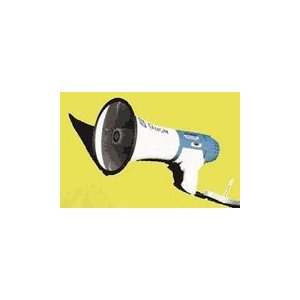 This Fanon bullhorn megaphone is rated to 300-yards through it's 8 AA battery cell power supply.
On first impressions, many people looking for a portable bullhorn megaphone (as this is) will be tempted by the branding and reliability of Fanon. In an increasingly Globalized world, it is reassuring to actually have a known manufacturer making your megaphone.
Obviously, though, the reliability of this megaphone means that their is a significant larger price to pay. We have reviewed other, similarly rated, bullhorn megaphones here before, and I have found that the performance of this Fanon does not immediately justify the price tag.
At the moment, Amazon is offering
this Fanon for $171.31 with free shipping through OnlineSports, and the other providers are not much cheaper.
Compare this to the $30-50 ranges for other bullhorn megaphones
, and you can immediately see that you could be better off with an unbranded megaphone or even a Champion.
It is hard not to focus too much on price here, and I should underline that this bullhorn megaphone really is a good performer; the sound is clear, concise and the inbuilt bell and weatherproof microphone really set it apart from the cheaper competition.
So, if you have the money to spend I would definitely recommend this 6-watt Fanon megaphone (here it is on Amazon
) but if you are on a budget, there are better megaphones to get for the price.